Knapsack On My Back




Nepal In Pictures
Part One: Living With Gods And Demons

Nepal is outrageous. It bears 10 of the highest mountains in the world. With ascending altitude, the trekker walks through different climatic zones. Outrageously again, climatic zones range from the distinctly tropical to the definitely polar. The Nepalese countryside often offers views of tropical flowers with freezing white deserts in the background. At times absolutely lifeless and inhospitable, it also has fertile meadows, fragrant with colourful wild blossoms.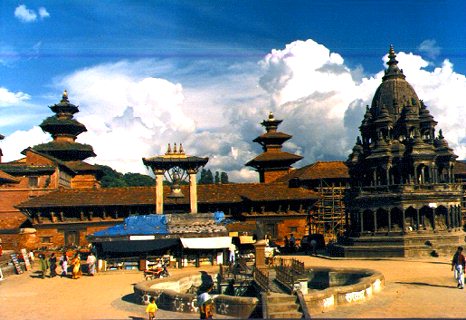 Nepal is also outrageously complicated and rich in culture. It is home to dozens of ethnic groups with their different tongues and practices. Though the formidable mountains didn't stop the Nepalese from interacting with "outsiders", the Kathmandu Valley is somewhat isolated. Indian influence on Nepalese culture is strong, however, that didn't stop the Nepalese from being creative. The cities of Kathmandu, Patan and Bhaktapur all have Durbar Squares like this one. This is Patan Durbar Square - my personal favourite.


The Tibetans from the north were never strangers in Nepal. Over the years, many Tibetans have settled down and become assimilated. They are known as the Sherpas. Though their culture is still very Tibetan, they are definitely Nepalese.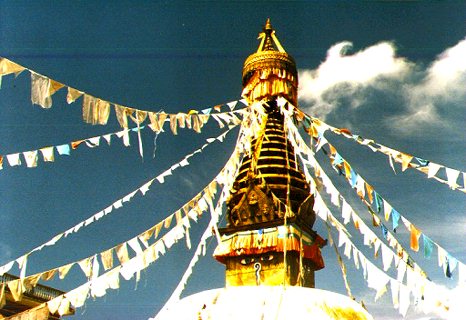 Today, it is quite meaningless to draw a line between Buddhism and Hinduism in Nepal. The tolerance and magnanimity common to both religions have led Nepal to form its own unique blend of Hindu-Buddhism. This makes Nepal outrageously capable of maintaining harmony while lacking in order.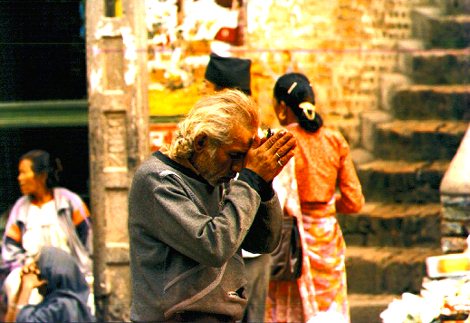 That's why Nepal is such a fertile place for the growth of some of the most talented and artistic people in the world. Here, you'll find every possible colour, every god and demon, every spirit and ghost imagined and created by distinct Himalayan cultures. Whether you believe them or not, the gods and demons are really there ... in one form or another.






[Next]